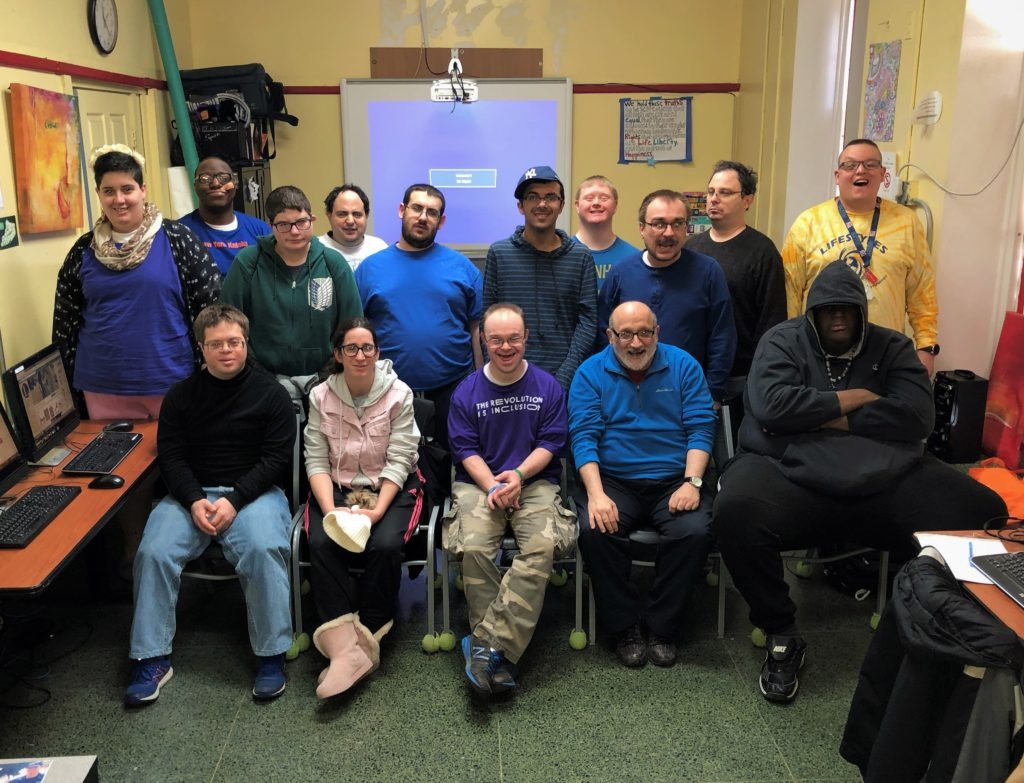 Dear Governor Cuomo,
We are adults with intellectual and physical disabilities who depend on people who provide human services. They are people we turn to when we need help, and they support us to use our abilities in daily living and in pursuing our goals.
People who provide human services are part of our daily life.
For those of us who live in group homes, they help us take care of ourselves, supervise medications, guide us in skills for traveling, grocery shopping and doing laundry — skills for daily living.
In day habilitation programs, direct care employees provide us with a supportive social setting and with various opportunities. They travel with us to events and community locations. We work with them on photography and video, greenhouse and woodworking projects. We learn food prep in the cafe. We also have the chance to express ourselves through music and art. In addition, the staff helps us to help others.
Our care managers help us make good choices. They meet with our day habilitation staff. They also help us find the best living arrangements and make sure we are able to access the benefits that we need.
Some of us spend time with community habilitation workers who help us with daily living skills such as managing money.
We have learned the average salary of these workers is $23,000 to $30,000, and they have not had a cost of living raise or adjustment — COLA — in eight of the last 10 years. Please provide them with a 2.6 percent COLA. They do valuable work and deserve a salary that they can live on, one that will make it a steady job.
We appreciate your attention to this matter.
From those of us at Lifestyles for the Disabled
930 Willowbrook Road
Staten Island, NY 10314