Independent Lens' The King, takes us on a journey from Elvis Presley's humble beginnings in Tupelo, Mississippi to mega stardom, and we discover America along the way, premiering Monday, January 28, 8 to 10:30 p.m. ET (check local listings) on PBS.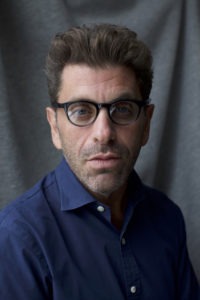 Elvis' legacy has influenced musicians, people, and our culture. Eugene Jarecki, director/writer/producer, uses Elvis as metaphor for race, class, culture and capitalism by inviting people to step into Elvis' 1963 Rolls-Royce. We get candid thoughts, reactions and music from a diverse cast, including Nashville's EmiSunshine, Rosanne Cash, bluesman Leo Bud Welsh, Aston Kutcher, New York Rapper Immortal Technique, Mike Coykendall with M. Ward, gospel singers of Stax Music Academy and many others. "We wanted the film's cast of characters to reflect the rich tapestry of the American family," explained Jarecki.
The documentary shows us a broad spectrum of Elvis' life and about his role as "The King." When the filmmakers put people into Elvis' car, it brought out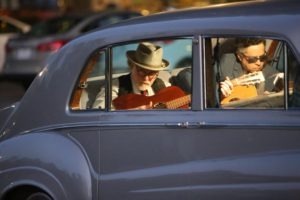 emotions and their pure reactions. The show was very honest about Elvis and American society, but by the end, it became less about Elvis and more about politics.
It was a very interesting and informed look Elvis and the American Dream. Watch the film for yourself and tell us what you think.
-Written by the Life-Wire Crew, including Joseph Padalino, Joseph Jones, Salvatore DiBenedetto, Dolores Palermo, Steven Filoramo, Nicole Lemily, Gregory Perosi, Anthony DiFato, Meredith Arout, Michael Halbreich, with staff member Edward Gregory.
For more information, visit the Independent Lens web page for The King by clicking here.