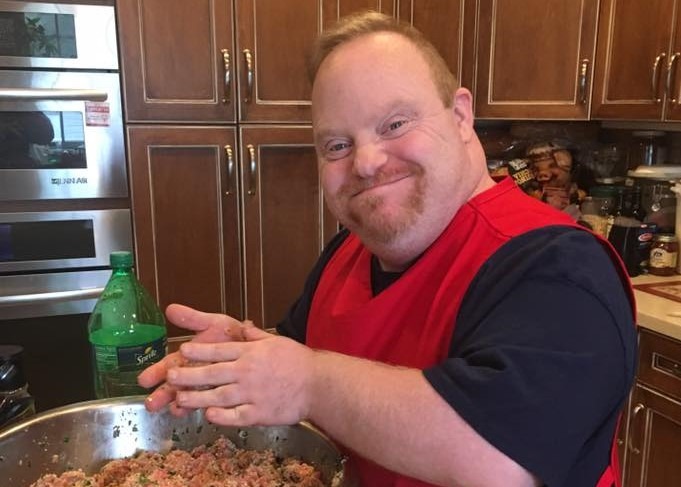 The late Teri Russo thought she knew all she needed to know about her gregarious, red-headed son Kris.

She knew he was outgoing and mischievous, but she didn't realize the expanse of his social circle until his death when people from all over his Pleasant Plains neighborhood expressed their condolences. They all knew Kris because he had stopped at their house at one time or another when he was out for a walk and knocked on their door for a drink of water or a chat.
If that makes you smile, you either know Kris or you have just experienced the effect he had on people — friends and strangers.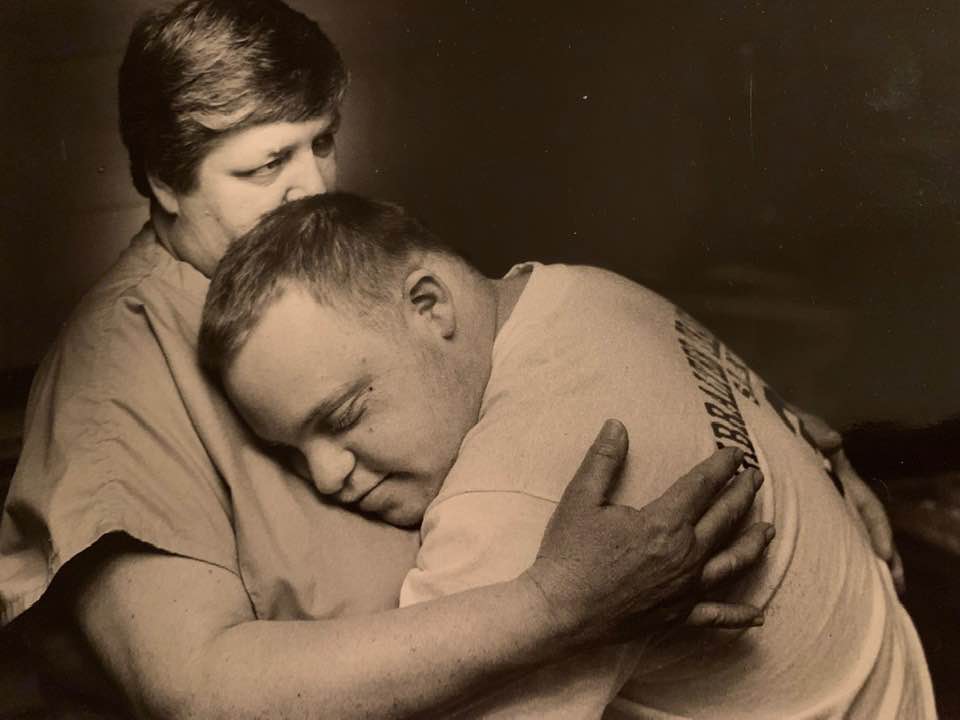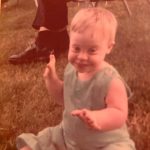 Kristofer M. Russo died March 29, 2020. Covid-19 took its toll quickly on the 45-year -old who had Down syndrome. He was a steadfast friend, a good cook, aspiring chef, and an athlete, who combined a mischievous streak with compassion and thoughtfulness according to those who knew and loved him. Always ready for a laugh or a joke, Kris was treasured as a friend and he valued each one. His mother died two years later on April 8, 2022.
"I received Kris as my family when he was 10 days old. He had bright red hair," said Russo. Kris joined Ronnie and was followed by Damian, Alan and their sister Kristine. Russo's advocacy for people with Down syndrome guided her in gathering her family and establishing the Down Syndrome Foundation in 1972.
"He was a very compassionate young man. He made sure I had whatever I needed," said his mother. She appreciated the care as her MS progressed.
When there was a crisis in the community, such as Superstorm Sandy, Kris wanted to go shopping for the things that were needed. He was planning his mother's 80th birthday when he contracted the virus.
LIFESTYLES MEMORIES
At Lifestyles for the Disabled, Kris was a participant in ceramics class, social skills and the Caffe. He rarely missed a party and took advantage of respite trips too.

A proud Special Olympian, Kris competed in powerlifting, swimming, golf and bocce.
In ceramics class, Kris was known for his signature orange crocs.
"He had a spurt of hair and with the orange crocs, I would tell him he looked like a duck," laughed Dee Reyes, the ceramics instructor who knew Kris for about 30 years. "He was the best. He was always special to me."
When he wasn't flirting, she said, Kris was serious about his painting projects and ceramic pieces.
Lifestyles Respite trips, including Medieval Times, Rocking Horse Dude Ranch and Hershey, PA., were also among his favorite getaways, and Respite Supervisor Laura Nash looked forward to Kris joining a trip.
"He took his time doing everything. Then when you said, 'Come on Kris, let's go,' he'd say 'C'mon, why you rushin' me?'"
However, when he really wanted to do something, he moved with a speed that would surprise those who didn't know him.
"He would run, dance, play sand volleyball. 'Is that Kris!' people would say," she laughed. "He knew what he was doing. He knew how to get over on people."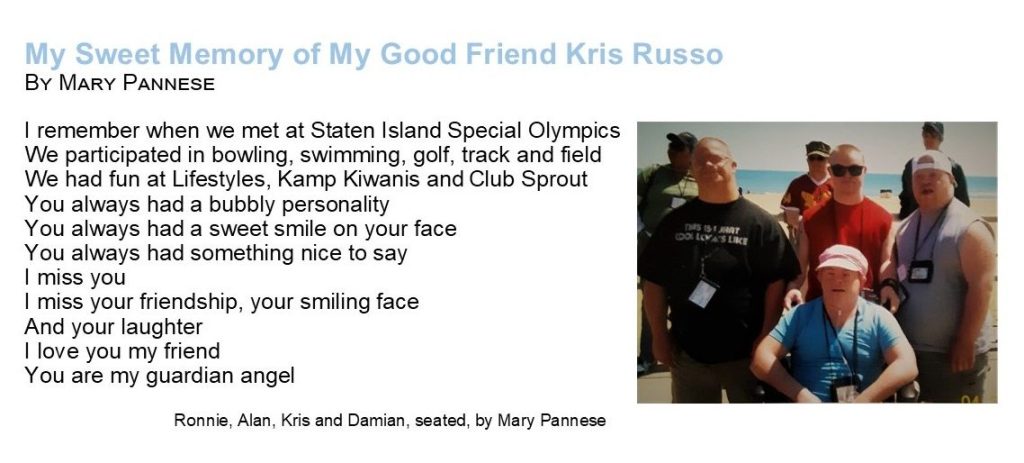 HAPPY IN THE KITCHEN
Kris in the Kitchen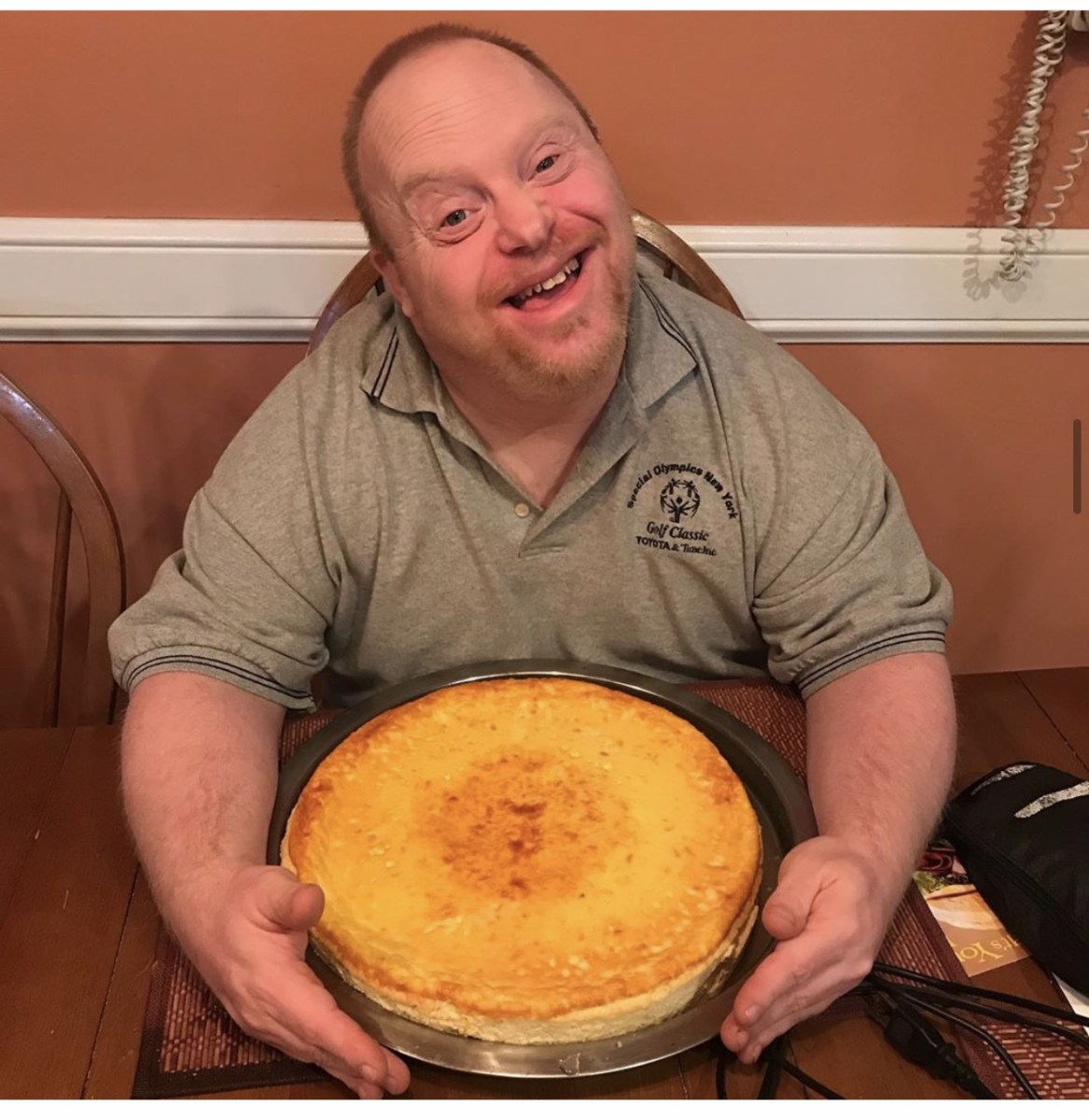 Cooking was a way that Kris enjoyed life, and he relished sharing the pleasure with others.
"To supplement my income, I did catering on the weekends. So he would sit with us when we were doing all the prep work," said his mother. "And then he started imitating the prep work and he joined the team. He started cooking when he was a teenager and really picked it up later on."
Meatballs was a specialty and he baked cakes for special occasions. He expanded his skills under the tutelage of Chef Renato at the Lifestyles Caffe. When he was ready for the next level, Kris approached Kim Leo when she was chef at Dock's Seafood in Tottenville. She visited him at home to observe his skills and ability to follow directions, before she hired him as a sous chef. Kris went with her when she opened Kim Cooks in Grant City. He also assisted her in a cooking class for the special needs program at Wagner High School.
A JOKESTER
Kris' sense of fun and mischief was legendary.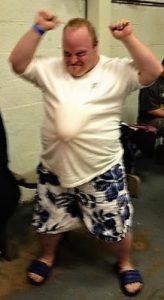 His mother remembered a trip to Disney when she was using a wheelchair to get around, a way of coping with MS when she was traveling. Kris suddenly came riding past her on a scooter.
"All I could think was, 'Oh my god, he took this from some old person.' We went where they rented scooters, and they said, 'No, no. Let him keep that. Poor boy he has Down syndrome and MS.' " she laughed. "He imitated all my tremors. And they gave him the scooter for nothing."
AN OBSERVER
Kris also had a surprisingly quiet side.
"He was a quiet person, who listened and thought about things before he spoke," says Louise Vallario, who conducts the Social Skills program. "He shared stories about his family who he loved very much."
Vallario also shared how Kris mixed both his reflective and comic side.
"Kris loved to look at pretty ladies. He always answered my questions about relationships between men and women, in a gentlemanly manner," Vallario said. "However, he spoke differently when he knew that I was out of ear shot. His comments about the ladies often made his friends laugh."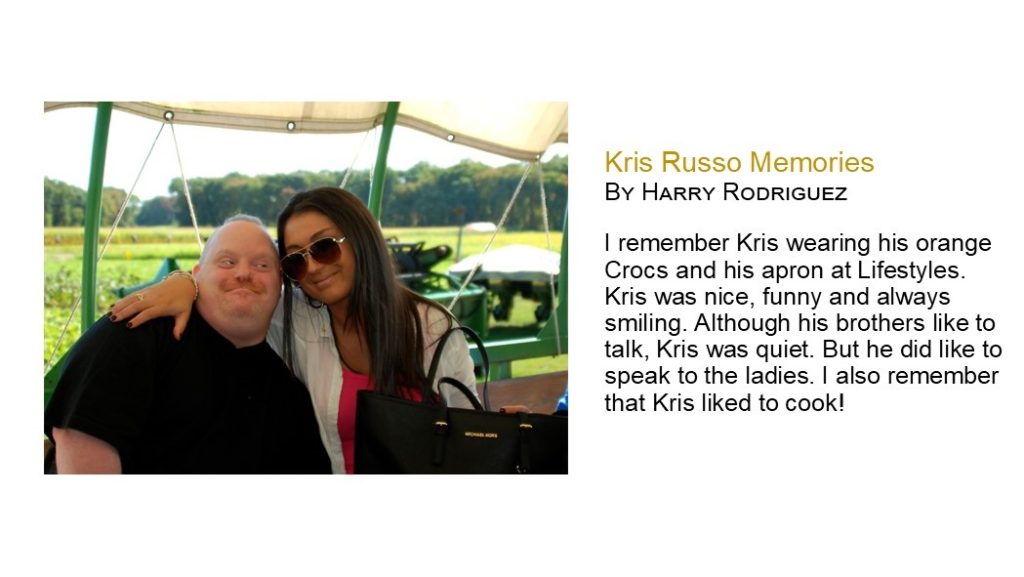 A GOOD FRIEND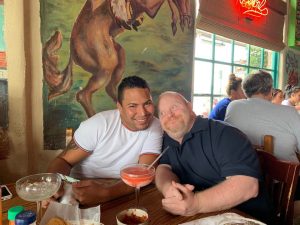 Kris brought people who worked with him into his family and he became part of theirs. Nelson Jonson started working with Kris at his home in 2016.
"As soon as I met Kris, we clicked right away," says Jonson. "We went to water parks. We went to the mall. We went clubbing. We went everywhere. And everywhere we went, to the clubs, everywhere, everyone knew Kris meant more to me like a brother. He came to my house many times. He met my parents, my brothers and sisters."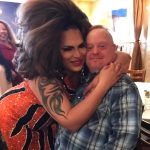 In his drag persona Verona, Jonson brought another dimension to Kris's life. He remembers the first time Kris saw Verona. Kris found him getting ready at a birthday party and that was it, "He became my security guard." With Nelson, Kris was a buddy; with Verona, he was doting and protective.
"If I was having a bad day, he would make me smile," said Jonson. "Whether he had a good day or a bad day, he had something to make you smile."
THANKFUL FOR EVERY DAY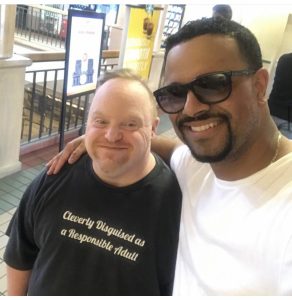 Elias Diaz was a direct support professional (DSP) at Lifestyles when he first worked with Kris in the ceramics department in 2013. A friendship quickly developed and then Diaz also became his Community Habilitation staff.
"We would do so many fun activities such as walks around the neighborhood, go out to eat at restaurants, house chores, attend sporting events, and of course cook. Kris was a fantastic cook and took his chef skills very seriously! As someone who has a sweet tooth this was right up by alley," said Diaz.
As with others, the families of the two men soon meshed.
"My family and friends would always ask to see Kris, talk on the phone, facetime him and loved his outgoing laugh," said Diaz. "I will forever cherish all of my moments with Kris. He taught me that no matter what, every day is a special day and to be thankful for what you have."
BELOVED BROTHER
"His presence in the house is greatly missed. You would come in seeing him sitting there and now he's not," said his cousin Joann. "Car trips he would always provide entertainment. There was never a dull moment when he was around."
He could be found in the kitchen drinking coffee most mornings before everyone else had gotten up. And he would bring a cup to his mother.
When his younger brother Damian was ill, she recalled, Kris checked on him every night before he died in 2013.
His brother Alan remembers him fondly, sibling rivalry and all.
"He was always busting my chops. He mimicked me," said his brother Alan. "When I see the cardinals at the feeder, I think the big one is Kris and the little one is Damian."
Alan wrote a poem to capture all that Kris meant to him.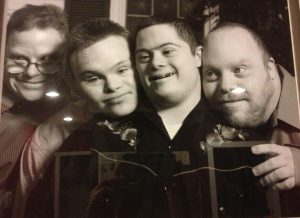 My Brother Kris
By Alan Russo
Kris was my big brother
Kris cooked rice balls and meatballs for our family
He always baked a delicious cake for my birthday
Kris liked to wear his chef hat and apron
Kris liked to cook with Renato at Lifestyles
My Mom and Renato taught Kris how to cook
Kris always went to Rocking Horse Ranch with me
Kris always went to Hersey with me with Lifestyles
Kris was a powerlifter for Special Olympics
Kris loved Special Olympics and he got medals for Powerlifting
Kris liked to swim with our Mom
Kris liked to play golf with me, George and Ronnie, our brother
And he liked to play Bocce with Joanne
Kris like to do art and ceramics with Dee
Kris is my guardian angel
I hope that Kris is with Damiana, my other brother
That means that I have two guardian angels
Now there is me and Ronnie and my Mom
Half my family is in Heaven and half my family is on Earth
I feel that Kris is wearing an angel outfit for Halloween and always
Because he is an angel and so is Damiana